Arne Schönbohm, the head of the German Cyber ​​Security Agency (BSI), will be fired after revealing his alleged close ties to Russian secret services, several German media outlets, citing government sources, told Agence France-Presse (AFP). "Change in BSI Chairman's Post Soon"Sources said.
Arne Schönbohm is suspected of having ties to Russian intelligence circles due to his alleged links to an association called Cyber-Sicherheitsrat Deutschland ("German Cyber ​​Security Council"). The Ministry of Home Affairs, on its part, said: "Take care" Accusations against Arne Schönbohm and "Investigate thoroughly" In this case. These links are the subject of recently issued investigations Broadcasting of public television channel ZDF Magazine RoyalVery popular in Germany, mixed with information and humor.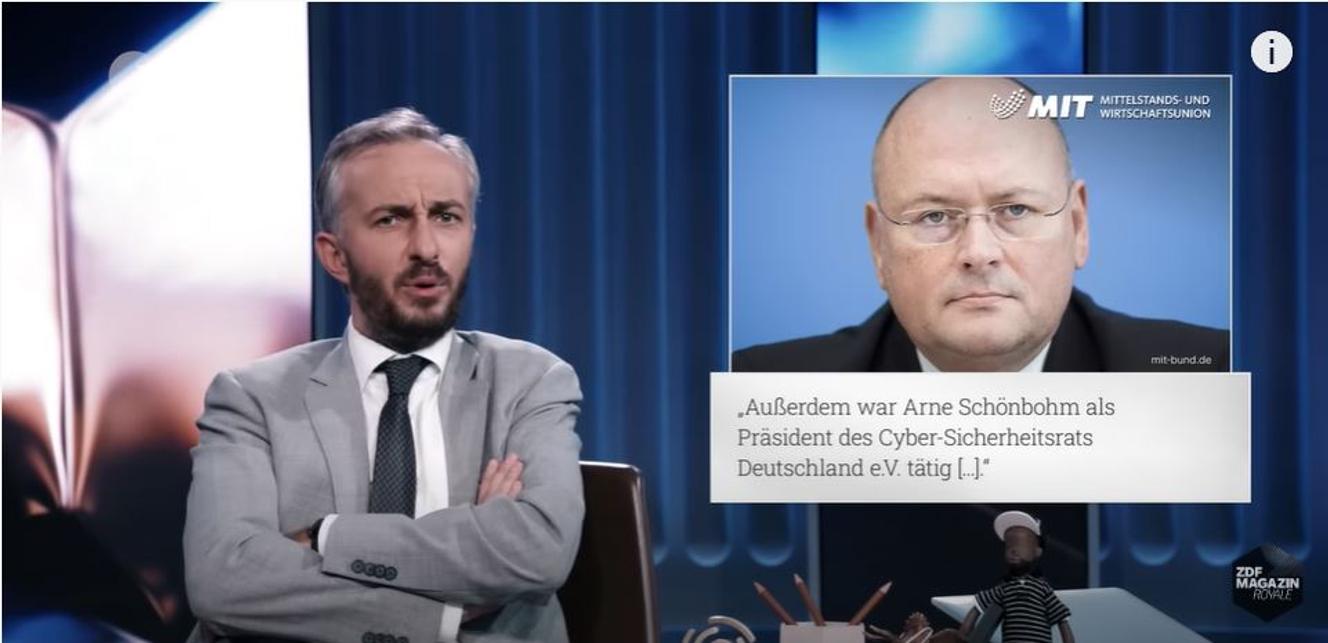 ZDF Magazine Royal He turned specifically to the association Cyber-Sicherheitsrat Deutschland of Protelion, a partner of the Russian company Infotecs.. The founder of Infotecs is a former member of the KGB who appears in official photos with Vladimir Putin.
Government displeasure
Mr. in Berlin. The association, co-founded by Shanbom, advises companies, government agencies and politicians on cyber security issues. On Monday, she qualified "absurd" Allegations that he was under Russian influence.
According to daily business HandelsblattMr. Schönbohm is also a "Great Dissatisfaction" Within the government. Mr. Several media reported that the presentation of the BSI annual report by Shanbohm and Interior Minister Nancy Fesser was canceled on Thursday. Mr Shanbom has also been the target of a wider satirical campaign about his incompetence. ZDF Magazine Royal, Calling him a "Cyberclone"..
Even before the Russian invasion of Ukraine began, Moscow was repeatedly accused of cyber espionage against Berlin. Russia has been particularly responsible for large-scale computer hacking In 2015 he targeted the computers of Bundestag and the services of then Chancellor Angela Merkel.
"Web aficionado. Lifelong music lover. Pop culture guru. Professional tv expert. Wannabe beer scholar. Hipster-friendly coffee nerd."