To never miss any African news, Subscribe to the newsletter from World Africa From this link. Every Saturday at 6 am, you can find a week's worth of news and discussions on the editorial board World Africa.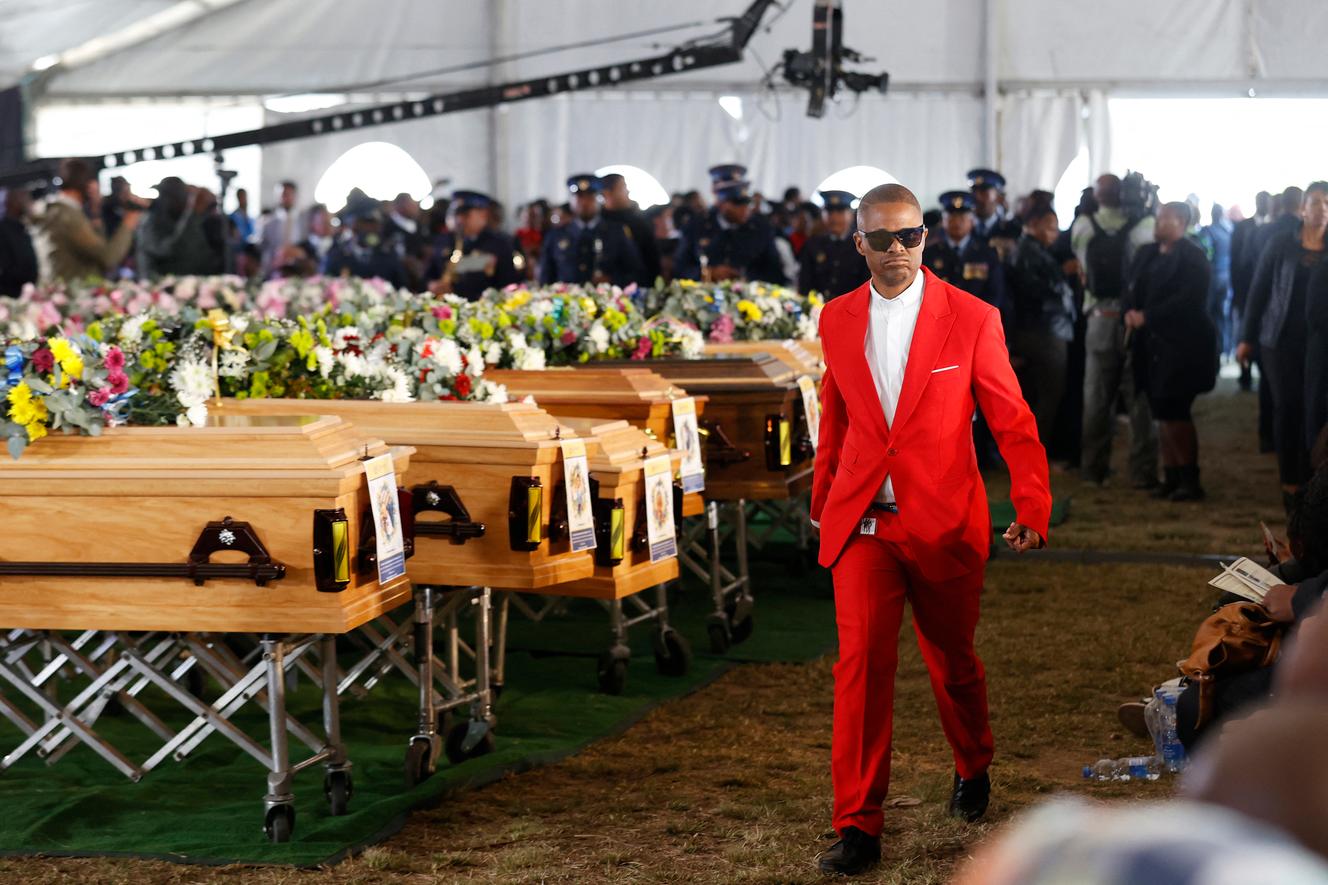 After more than three weeks of waiting and rumours, the families of 21 teenagers who died mysteriously in an east London bar, South Africa, on June 26, may have a lead for the last dangle. According to South African authorities, preliminary results of toxicology analyzes did not reveal dangerous levels of alcohol or carbon monoxide poisoning. On the other hand, they note the presence of methanol in the blood of the victims, a toxic product sometimes used in the manufacture of fake alcohol.
"Usually, we find out [le méthanol] In industrial products. It can be very low in alcohol, but not to the level found in blood. Now what we want to know is to what extent it is.", Eastern Cape Deputy Director of Health Services, Dr Litha Madiwane, said after a press conference on Tuesday 19 July. Authorities are awaiting the final results of analyzes before confirming possible intoxication and have not given any indication of the origin of the substance found on the victims.
Colorless, methanol is used as an insecticide or solvent in paints, varnishes, dyes, etc. It is also found in some household products. Highly toxic, it can cause respiratory or cardiac failure if ingested or inhaled. Cheaper than ethanol, it is sometimes used in the production of fake alcohol. In the first months of the Covid-19 pandemic, nearly a dozen people died in South Africa in 2020 after consuming adulterated alcohol.
"It will kill", the organizers promised
On June 25, a hundred young people gathered at the Enopeni restaurant in the East London suburb of Scenery Park on the shores of the Indian Ocean. Exams are over, vacation time. An evening announcement celebrating a DJ's birthday went viral on social media. "to die for", assured the organizers that "it will kill" in the Xhosa language. Early in the morning, the lifeless bodies of about twenty young men were strewn on the floor and on tables, with no apparent injuries. Seventeen victims have already died and four will die in hospital. The youngest is 13 years old and the oldest is 17 years old.
Officials have ruled out the possibility that the deadly traffic jam was caused by overcrowding
Survivors of the tragedy were treated for headaches, vomiting, chest pains and visual disturbances. Symptoms are consistent with methanol poisoning. After the tragedy, some survivors also described scenes of panic. Bouncers used to spray gas on teenagers who tried to leave and close the doors of the establishment. Some fire tear gas, others pepper spray. All told about people suffocating around them. Officials ruled out a fatal stampede caused by overcrowding.
"The fault lies with those who cash in on the dreams and futures of South African youth by selling alcohol illegally.", denounced President Cyril Ramaphosa during his state funeral on July 6. The tragedy has upset South Africans, who have called for more checks on informal eateries. Especially in cities "Shebeens", These small bars are not always advertised. In a country where two-thirds of 15- to 24-year-olds are unemployed, young people are good customers. Parents are worried about the lack of security there. Since the Enyopeni tragedy, at least 21 people have been killed in several shootings targeting bars in the country.
"Web aficionado. Lifelong music lover. Pop culture guru. Professional tv expert. Wannabe beer scholar. Hipster-friendly coffee nerd."