One of the most important movements in support of the protests in Iran took place in Berlin on Saturday, October 22, Iranian officials said. "riots" They know "Last Days".
The Islamic Republic has been rocked by a protest movement since September 16 following the death of Mahza Amini, a 22-year-old Iranian Kurd, who was arrested by morality police three days after she was accused of violating the Islamic Republic's strict dress code. Code.
Dozens of people, mainly protesters but also members of the security forces, were killed during these demonstrations. Hundreds of people, including women, have been arrested. The mobilization went beyond the country's borders, with demonstrations of support organized in other countries.
In Berlin, 80,000 demonstrators turned out in support of the protests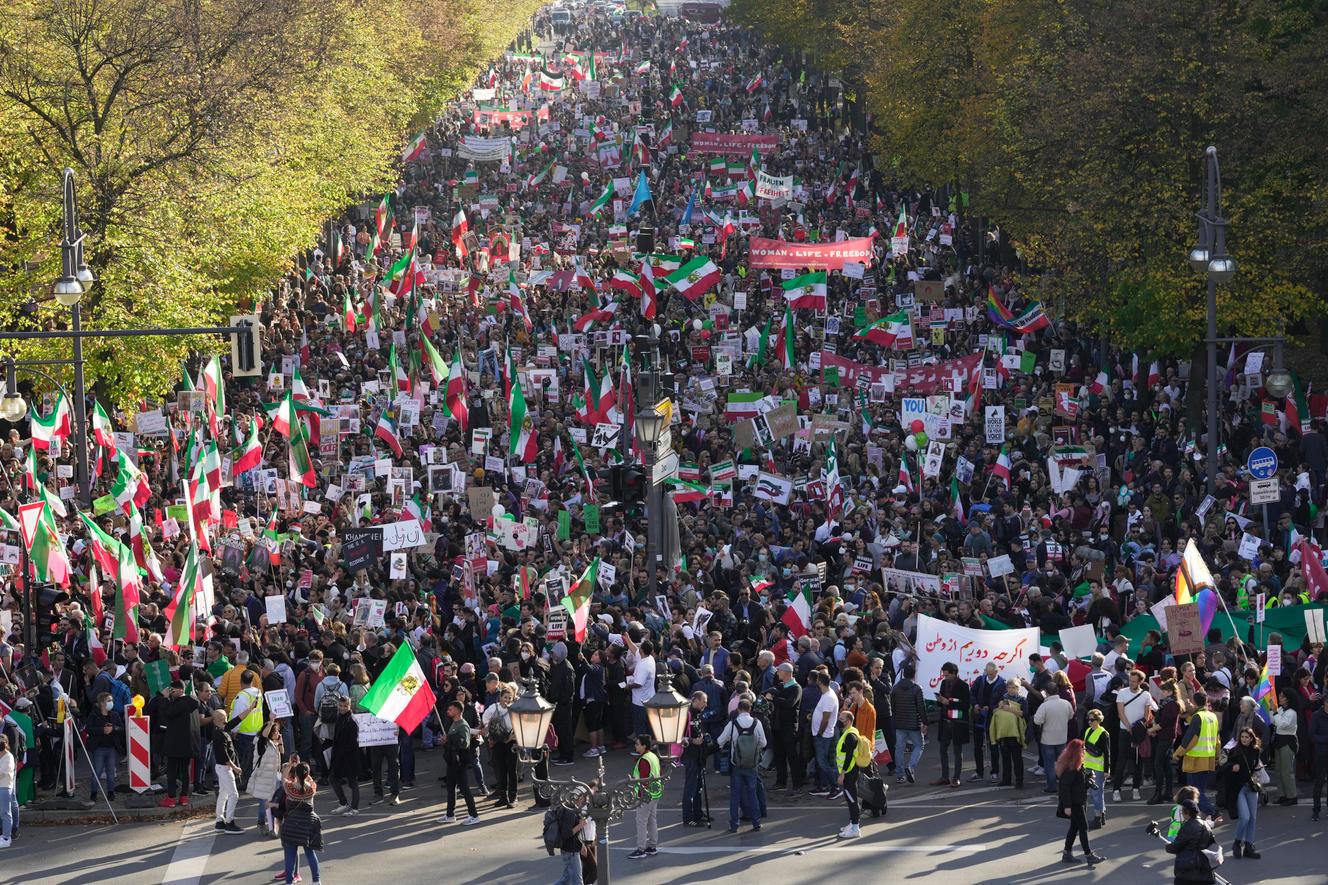 About 80,000 people marched in Berlin on Saturday, a police spokesman said. "Today, thousands of people show their solidarity with brave women and protesters in Iran"German Family Minister congratulates environmental activist Lisa Bass, on Twitter. "We're on Your Side"She added.
Organized by the Women's Federation, some of the participants carried placards with slogans. "Women, Life, Freedom" ("Women, Life, Freedom"), others are Kurdish flags. Demonstrators marched peacefully through the city center, police said, counting them by helicopter.
In Iran, the Interior Ministry, for its part, confirmed on Saturday "riots" were missing. "There are few gatherings in universities, fewer and fewer people. Riots know their last days »Deputy Interior Minister Majid Mirahmati said as quoted by the official IRNA agency.
At least 122 people were killed in the crackdown on the protests
"The situation in the provinces is good and we don't have riots leading to urban violence."he added. "Sakedan's problem is different", he added, referring to the capital of Sistan and Baluchistan province, one of Iran's poorest regions. The violence in the city on September 30 left dozens dead, including security forces, state media allege. "extremists" To be behind attacks on police stations.
However, Molawi Abdol Hameed, an influential Sunni cleric in Sistan and Baluchistan, blamed law enforcement for the shooting. "Concerning the People Gathering Around the Mosque". According to him, people were outraged by reports that the police chief had raped a teenage girl. On Friday, hundreds of people took to the streets in Zahedan, chanting anti-authority slogans, according to videos posted on social media.
"Yesterday's Sermon [vendredi] Malawi Abdul Hameed was provocative"Tasnim Agency quoted Mr. Mirahmati said "150 thugs attacked public property". Provincial Police Chief Ahmad Taheri spoke about the arrest of 57 people "rioters", according to IRNA. Malawi Abdol Hameed, for his part, opined that "Country officials (…) All were responsible Events in Zahedan, according to its website.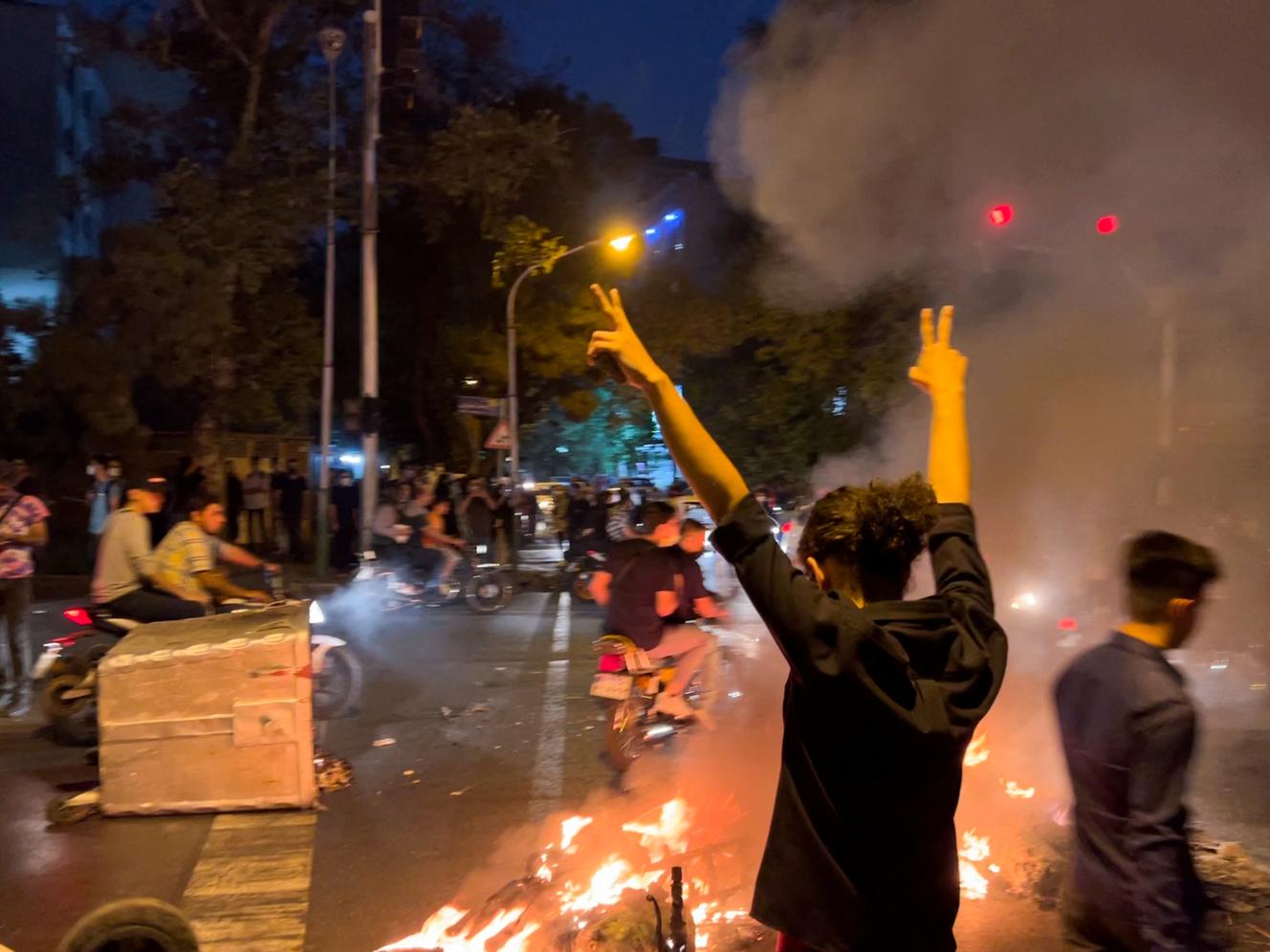 According to videos posted on social networks, demonstrations seem to continue well in several cities in Iran, including Tehran, Mashhad, Mahabad (Northwest) and several universities in the country. However, these images could not be immediately verified. The video shows protesters setting fires in particular on the streets of the Laleh-Zar district in Tehran. In another we see protesters chanting "Death to the Dictator" in Mashhad in the north-east of the country. Across Iran, the biggest protests since 2019 against rising fuel prices have killed at least 122 people, including children, according to the Iran Human Rights Organization, an Oslo-based human rights group.
"Web aficionado. Lifelong music lover. Pop culture guru. Professional tv expert. Wannabe beer scholar. Hipster-friendly coffee nerd."