Following days of major military maneuvers by Beijing, Taiwan held a live-fire artillery drill on Tuesday, August 9, to simulate the island's defense against a Chinese invasion. An Agence France-Presse journalist at the site noted that operations began shortly after 2:40 a.m. (French time) in Pingdong County (south) with incendiary and artillery fire. Lu Voi-jae, a spokesman for Taiwan's Eighth Corps, said the exercise ended around 3:30 a.m. A second exercise planned for Thursday will involve several hundred soldiers and about 40 howitzers, the army said.
China's military confirmed on Tuesday, August 9, that it is continuing its military exercises involving air and sea units near Taiwan. "People's Liberation Army (…) keep Conduct joint practical exercises Focuses on joint anti-submarine and maritime attack operations in the sea and airspace around Taiwan", the theater command said in a statement. He did not specify in which areas these maneuvers are taking place and if they are "Live Fire".
China began its biggest military maneuvers around Taiwan last week in response to a visit by House Speaker Nancy Pelosi, the highest-ranking US official to visit the self-ruled island in decades.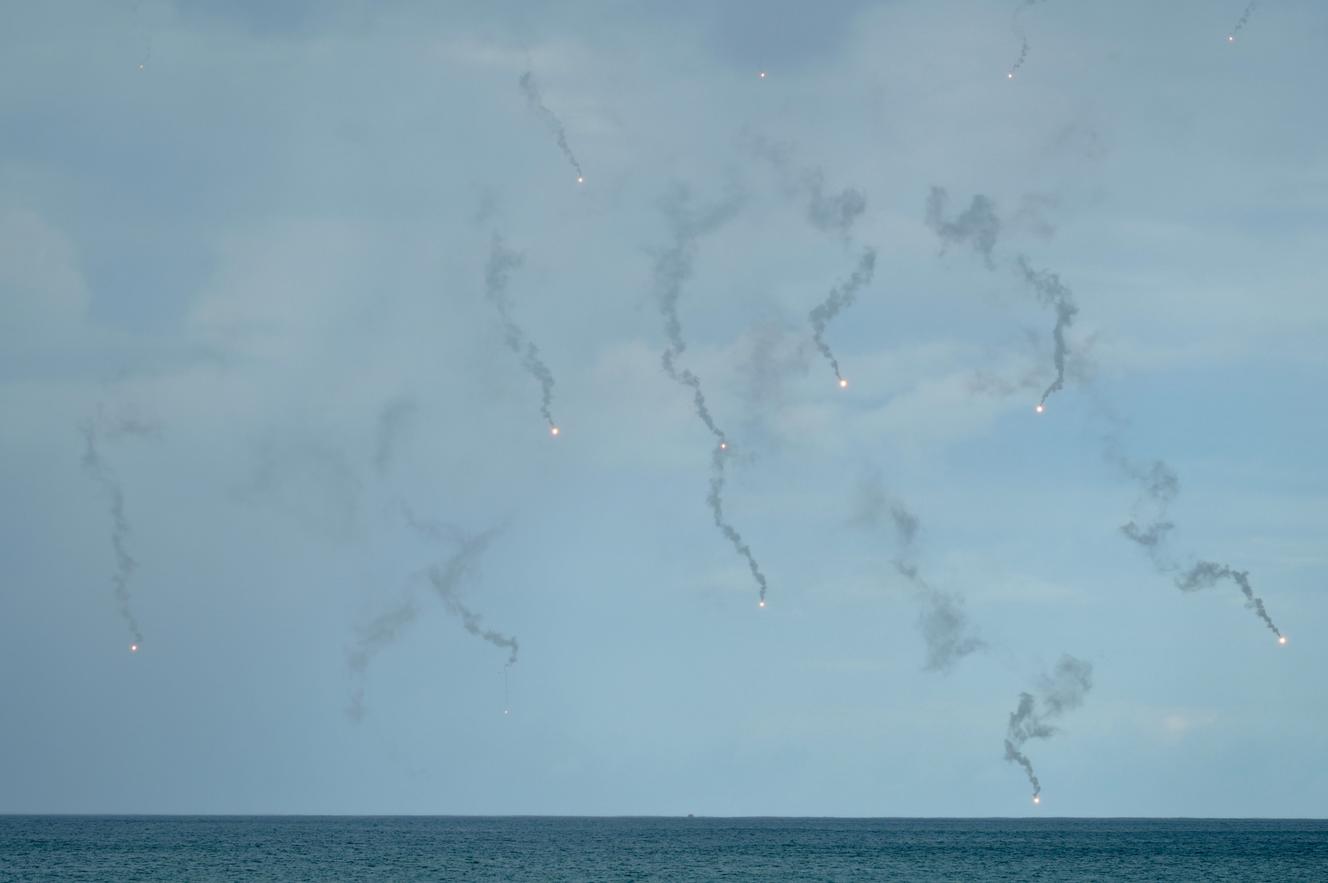 Beijing believes that Taiwan, home to about 23 million people, is one of its provinces that has yet to unite with the rest of it since the end of the Chinese Civil War (1949).
The Taiwanese exercises are already planned and are not in response to the ongoing Chinese exercises, said Mr. Lew had promised on Monday.
The island regularly hosts military exercises simulating a Chinese invasion. Most recently, last month, she conducted an exercise to deter attacks from the sea "Joint Intercept Function". These are his biggest annual exercises.
Beijing uses 'invasion readiness' exercises
The Taiwan drills came after China extended its own sea and air maneuvers around the island on Monday.
On Tuesday, Taipei condemned Beijing for continuing its maneuvers around the region following the end of the Taiwan drills. "China's provocation and aggression have undermined the status quo in the Taiwan Strait and raised tensions in the region."Taiwan Foreign Ministry Joseph Wu said. In a press release.
According to Taipei, Beijing "Use exercises (…) Prepare for an invasion of Taiwan. The minister insisted the island was not under threat and called for international support to protect it "Peace and Stability in the Taiwan Strait".
For Washington, the risk of escalation from Beijing is low. "I'm not worried, but I'm worried that they're going around a lot. But I don't think they're going to do anything anymore.Joe Biden told reporters at Dover Air Force Base in Delaware.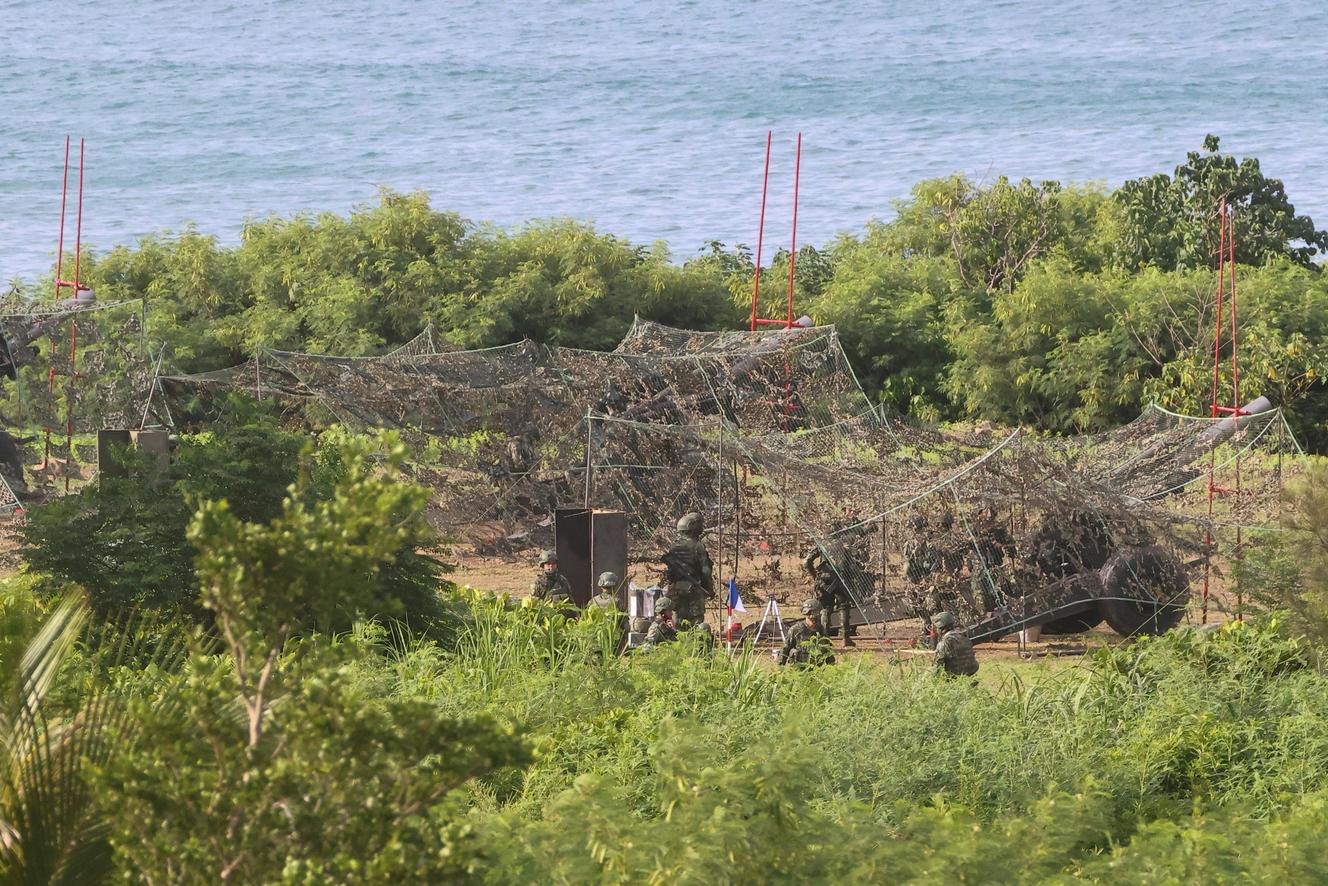 Taiwan said no Chinese warplanes or ships entered Taiwan's territorial waters — within 12 nautical miles — during the Beijing exercise. However, last week, the Chinese military released a video of an air force pilot filming the island's coastline and mountains from his cockpit, showing how close he came.
Chinese state media reported that ballistic missiles were also fired at Taiwan's capital, Taipei, during the exercise last week. The scale and intensity of China's drills – which have sidelined international climate and security talks – have sparked outrage in the US and other Western countries.
But Beijing on Monday defended its behavior, calling it a "Firm, strong and relevant" In the face of American provocation. « [Nous] I issue a warning to those responsible." Regarding the crisis, Foreign Ministry Spokesperson Wang Wenbin assured China at a press conference that "U.S. will decisively shatter Taiwan authorities' illusion of independence".
"Web aficionado. Lifelong music lover. Pop culture guru. Professional tv expert. Wannabe beer scholar. Hipster-friendly coffee nerd."